BIO

I was born in Youngstown, Ohio but moved to North Lauderdale, Florida in the second grade. Growing up along the beaches of South Florida and loving nature and the outdoors inspired me to become a Meteorologist. Especially when I started surfing! I loved being in the ocean and wanted to know more about how the weather affected the ocean. This was the final fire of inspiration that was lit for me to study meteorology.

I went to one of the best schools for meteorology in Florida, Florida State University. FSU had a great reputation for meteorology and I helped build a great weathercasting operation. I spent most of my time contributing and improving the weathercasting department, even after I graduated. I received a B.S. degree in meteorology in 1996, with a minor in mathematics and broadcasting. Having a love for the ocean and earth science, I focused on hurricanes, sea breezes, and ocean processes. A proud FSU Seminole, I am a member of the Florida State Alumni Association, and enjoy watching the 'Noles win!

After attending college in Tallahassee, Florida, I worked in Clarksburg, West Virginia as Chief Meteorologist, where on my first day I was greeted with over eight inches of snow! I enjoyed the adventure of digging my car out of the snow with a broom, although it was quite an experience.

I moved back to the South...to Macon, Georgia where I experienced everything from tornadoes to chasing hurricane Floyd up the Georgia coast. I had the opportunity to share my love of science by substitute teaching at local public and private schools in Macon as well. My time with the kids was fantastic and I would love to do it again. I also gained great experience behind the camera. During the week I was a photographer and did everything from reporting to running the live truck!


| | |
| --- | --- |
| | "...loving nature and the outdoors inspired me to become a Meteorologist. Especially when I started surfing." |

From there I moved to the Florence/Myrtle Beach market and was excited to be closer to the beach with the opportunity to continue my original love, surfing. Getting up at 3am was tough but I worked with a great crew on the morning and noon shows. We had a blast. I had experienced everything from ice storms and snow storms to hurricanes and tornadoes. The Carolinas offered a fantastic weather experience, and great surfing in Wrightsville and Myrtle Beach!

Continuing my trek back northward, I moved to Baltimore, Maryland, to take on Sinclair Broadcasting's News Central. There, I got to forecast for all parts of the country...ALL IN ONE NIGHT! I predicted snowstorms, tornadoes, hurricanes, heat waves, and bitter cold without actually having to experience them. Modern technology has made it so I actually don't have to be at each station and can do the weather for THREE or more stations every night. I could be seen in Cincinnati, Pittsburgh, Oklahoma City regularly and sometimes in Tampa, Baltimore, Buffalo, and even as far as Las Vegas! I feel after this, if I can handle three or more cities in one night, I think I can handle any city!

While in Baltimore, I started a new challenge. I wanted to improve my neighborhood so I found a way to buy two boarded up houses across the street from me. I've completely gutted them then designed and rehabbed them. It was quite a task but it was very rewarding and I learned a ton! I ended up doing two more before moving on.

Now I'm excited to say I've come full circle. My dream was to be in the West Palm Beach market, with my family and old friends...home. I accomplished that dream in April of 2007. I'm very excited to be back home and really stoked to be able to be back in the warm Florida waters, surfing whenever there are waves and giving the forecast for paradise!!!

I've started a surfing web page for the station, and get to encorporate my love for the ocean in all of my weathercasts by delivering the areas only local surf report and forecast resource online and on the air.

The newest adventure is reporting. WPTV has trained everyone to be Multi-Media Journalists, which means you do reporting for everything from the web to on the air. It's a lot of work to do by yourself but most of my stories have been on the beach or out in the ocean so I can't complain! A day at the beach working is much better than digging the car out of the snow! Check out my stories on my YOUTUBE channel.


I know how important community involvement is so I make a point to meet many people in the community in person. In my career I have visited hundreds of schools, community events, and social gatherings in order to keep up the high standard of community responsibility that stations like to uphold.


| | |
| --- | --- |
| "I enjoy playing golf, as long as we don't keep score, and love hiking and finding new outdoor adventures." | |

I am a member of the American Meteorological Society, hold their prestigious Seal of Approval, and am also a member of the National Weather Association. I show my support for the environment by being a member of the Surfrider Foundation, an environmental group dedicated to protecting our oceans, beaches and coastlines.

In my spare time, I love going to the beach and of course surfing. I enjoy playing golf, as long as we don't keep score, and love hiking and finding new outdoor adventures. I made a fun commitment to go somewhere I've never been, or do something new, every year, for as long as I can. Check out some of my adventures.


I have a younger sister who graduated college at Florida Atlantic University in Boca Raton, Florida. My older brother, who is a CPA, mortgage broker, and is an accountant for a new energy company also lives in South Florida with his wife and two kids. I also have another sister who lives in Chicago, IL with three kids.

I have my parents to thank for my solid upbringing, work ethic, and ability to press on and not give up under any circumstances. If it weren't for that, I wouldn't be doing what I'm most passionate about... the weather!!! Thanks!!!!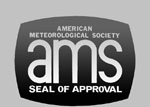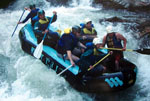 White Water Rafting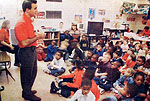 Teaching Kids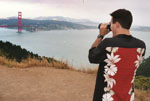 Photography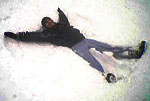 Snow Angels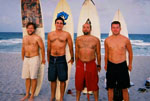 Surfing Buds


With Max Mayfield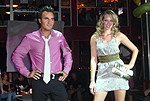 Fashion Show