CAREER GOAL
To be an integral part of a successful and competitive weather team.
EXPERIENCE

TELEVISION

WPTV NewsChannel 5 - West Palm Beach, FL

April 2007-Present - Meteorologist/ Multi-Media Journalist/ Traffic Reporter


WBFF FOX 45 - Baltimore, MD

April 2006-May2007 - Freelance/Fill-in Meteorologist
SBG NewsCentral - Baltimore, MD

December 2003-April 2006 - Staff Meteorologist
Main Meteorologist for up to three station's 10pm news every night. Regular cities include Cincinnati, Pittsburgh, Buffalo. Others include Tampa, Las Vegas, Oklahoma City and Baltimore.

WSPA News Channel 7 - (CBS) - Spartanburg, SC

August 2003-December 2003 - Freelance Meteorologist.
Performed weekend night and morning weather.

WBTW News13 - (CBS) - Florence, SC

August 2000-December 2003 - Morning/Noon Meteorologist.
Performed morning/noon weather for news Monday-Friday. Including many live shots, interviews, packages and public appearances.

13WMAZ - (CBS) - Macon, GA

April 1998-August 2000 - Weekend Meteorologist/Photographer/Reporter.
Weekend morning weather, and weekend evening newscasts.
Reporting and fill-in work during the week.
News Photographer: ran the live truck, shot and edited stories.

WDTV - (CBS 5) - Clarksburg, WV

February 1998-April 1998 - Chief Meteorologist.
Monday-Friday 5:30pm, 6:00pm, and 11:00pm newscasts, managed two person weather team.

WTWC - (NBC News 40) - Tallahassee, FL

April 1997-February 1998 - Weather Assistant/Internship.
Worked with Chief Meteorologist to prepare and produce forecast for nightly news. Also appeared on air a few times during severe weather.

Cable-TV, FSU Channel 47 - Tallahassee, FL

April 1996-April 1997 - On-air broadcast meteorologist for local FSU cable station.
Helped start-up college weather program for broadcast.

TEACHING

Bibb County Schools, Macon Private Schools

STARS Academy Mentoring Program

Sept 1993-May 1994 – Mentor - Broward Community College, Ft. Lauderdale, FL.
Mentored learning disabled teens to prepare them for college.

SCIENCE
June 1994-June 1995 – Participated in the Tallahassee Area Seabreeze Experiment.
Collected scientific data in the field to help determine the affect of the Sea Breeze on the Florida Panhandle.
EDUCATION
Attended 1994-1996. Graduated with a B.S. degree in meteorology and a minor in broadcast communications and mathematics.

Attended 1990-1992. Graduated with high honors from Broward Community College receiving an Associate of Arts degree.
Attended 1986-1990. Was the vice-president of the ecology club and on the swim team for two years. Was also a member of the Civil Air Patrol for two years.
AWARDS / GROUP ACTIVITIES
American Meteorological Society (AMS) Seal Of Approval #1108

Voted "Best TV Personality 2003" runner-up in the Morning News Newspaper

National Weather Association (NWA)

Award for Excellence in Coastal Forecasting by the United States Lifesaving Association Palm Beach County Chapter.
COMPUTER / SPECIAL SKILLS
Weather Systems

Doppler Systems

AccuWeather Neighborhood NEXRAD

Severe Weather Crawl Systems

Newsroom Systems

Newstar
AP NewsCenter
iNEWS

Other
Web design
Windows XP/UNIX/Apple OS, iOS
Photography / Videojournalism
Final Cut Pro editing
Microwave live truck operation
Weather Central Traffic LIVE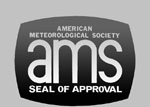 Click on the images below to view clips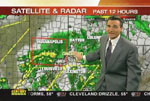 Cincinnati Full Weather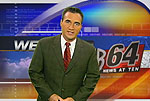 Cincinnati Severe


Pittsburgh Live